WELCOME TO FARMER'S DELIGHT
PLEASURES OF THE FARM!
These casino dice games allow you to choose your way of playing!
2 Game Modes for this online dice game.
Manual Mode - Classic Dice Game
Instant Mode - Dice Slot
You can switch between modes anytime via the "menu" button.
Three different JACKPOTS and dozens of BONUS rounds await you on this farm!
GAME RULES
Position the column of 3 random dice in one of the four boxes. The goal is to get 3 identical dice in a horizontal or diagonal row.
Strive to score points in 3 boxes to receive a score multiplier of X1.5 or in all 4 boxes to receive a score multiplier of X2.
If you manage to align 9 identical dice in a single box, you gain an additional 200 points.
You must achieve a minimum of 100 points to win.
BASKET BONUS
Get three BASKET symbols on a winning line, and you trigger the Bonus that is played in the winning box.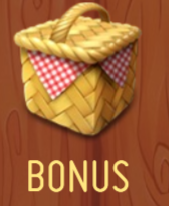 In the Basket Bonus, the 9 symbols from the winning box are rolled. You start with three turns.
All points won are added to your main game score.
Points will be awarded for three identical dice in a horizontal or diagonal line.
You can also win THREE ADDITIONAL TURNS by getting three BASKETS on a winning line.
With three EGGS on a winning line, you trigger the EGG BONUS FEATURE with a guaranteed JACKPOT!

The maximum win is 1000 points; if reached, any remaining rounds are forfeited.
EGG BONUS
The Egg Bonus is your chance to win one of the three Jackpots! Hatch the chicks by clicking on the eggs.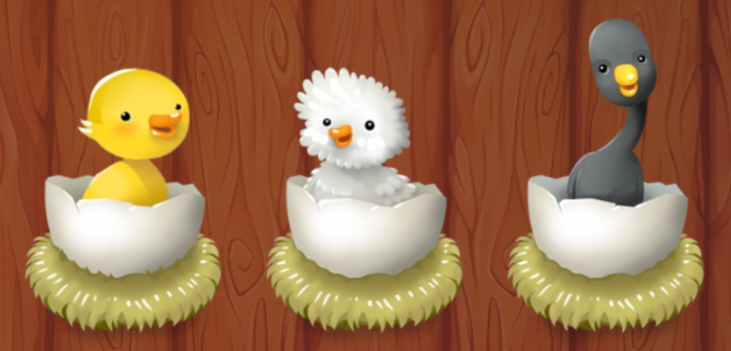 If three matching chicks appear, you win the GRAND JACKPOT! Two matching chicks award the JACKPOT, while no matching chicks award the MINI JACKPOT.
The value of the jackpots increases over time until they are won. Jackpots are shared across all bet levels,and your chance of winning a jackpot increases with your bet level.
Winning a jackpot concludes the Basket Bonus.