Choco Deluxe
Welcome to our chocolate shop!
Match 3 golden pralines and discover the delights of the chocolate box.
There are 2 Game Modes for this online dice game:
Manual Mode - Classic Dice Game
Instant Mode - Dice Slot
You can switch between modes whenever you want using the "menu" button.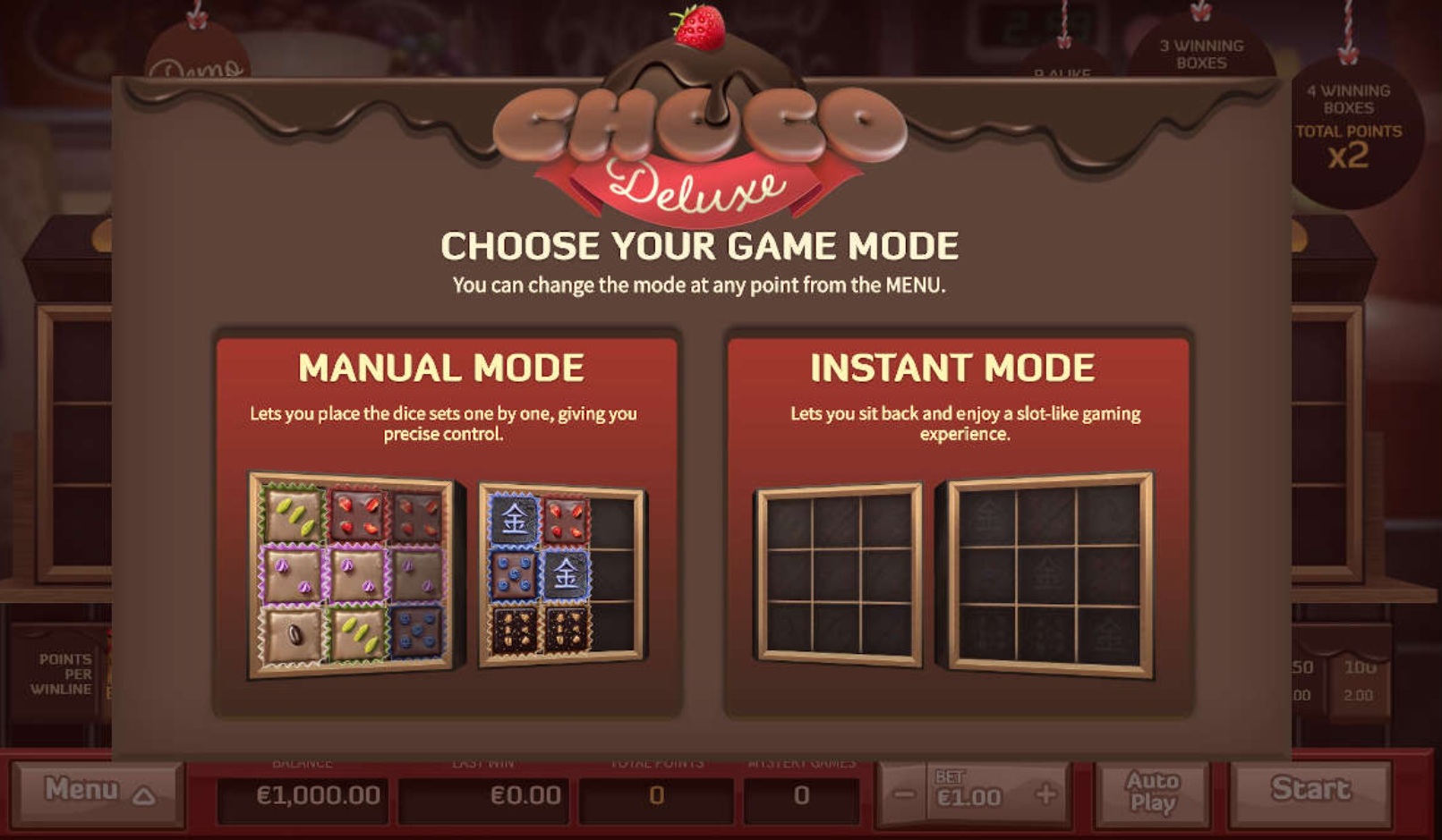 GAME RULES
A set of 3 random dice is displayed. You must place these dice in one of the 4 boxes. Your goal is to get 3 identical dice in a horizontal or diagonal row.
You need to have at least 100 points to win.
Try to score points in 3 boxes to receive a score multiplier of X1.5, or in 4 boxes to receive a score multiplier of X2.
If you get 9 identical dice in the same box, you receive an additional 200 points.
CHOCO BONUS
Place three golden pralines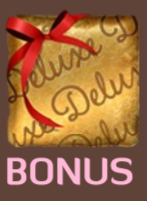 on a winning line to trigger the Chocolate Box BONUS. Choose your favorites and try to find the best ones!
In the bonus game, a box of pralines with hidden values is presented to you. Select one to reveal its value. Similar pralines have the same value.
Hidden values within the pralines can be either POINTS, a LEVEL+, a MYSTERY, or a COLLECT.
The Chocolate Box bonus game always starts with 80 points.
Points won during the bonus game are added to your regular score.

The LEVEL+ lets you proceed to the next praline box. There are a total of FOUR levels.

MYSTERY pralines award one or two Mystery rounds.

The COLLECT praline ends the bonus game and allows you to claim all accumulated points.
BONUS Levels
There are four levels of the bonus game, each featuring a different praline box.
The first level contains six pairs of pralines, each worth 10 to 25 points, 1 Mystery praline, and a LEVEL+.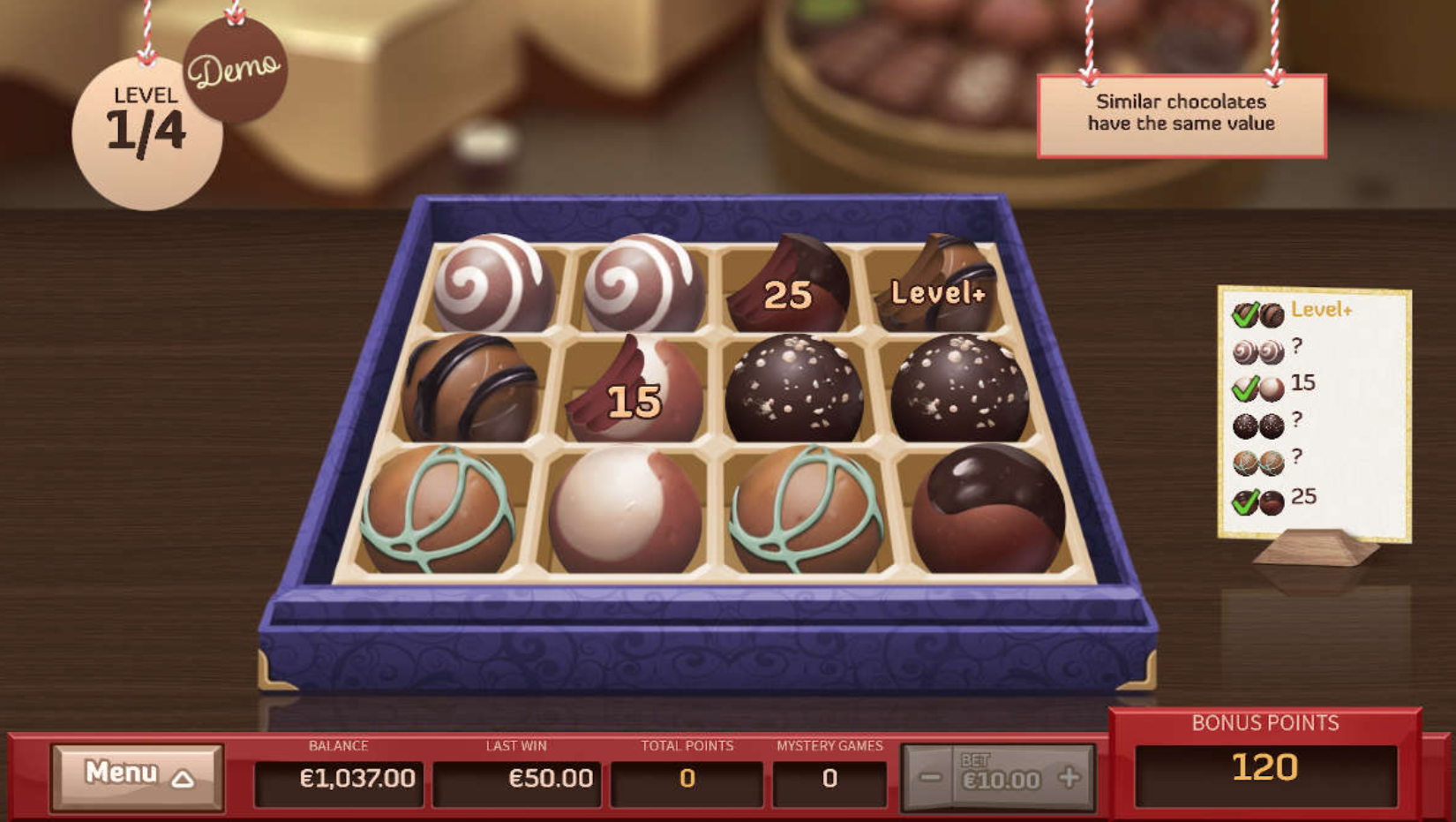 Level two contains five different types of pralines, four of each type, with values ranging from 10 to 25 points each, 1 Mystery praline, one LEVEL+, and one COLLECT.
Level three contains eight pairs of pralines, with values ranging from 15 to 75 points each, one LEVEL+, and one COLLECT.
The final level consists of nine pralines, with values ranging from 20 to 150 points each, and one COLLECT praline.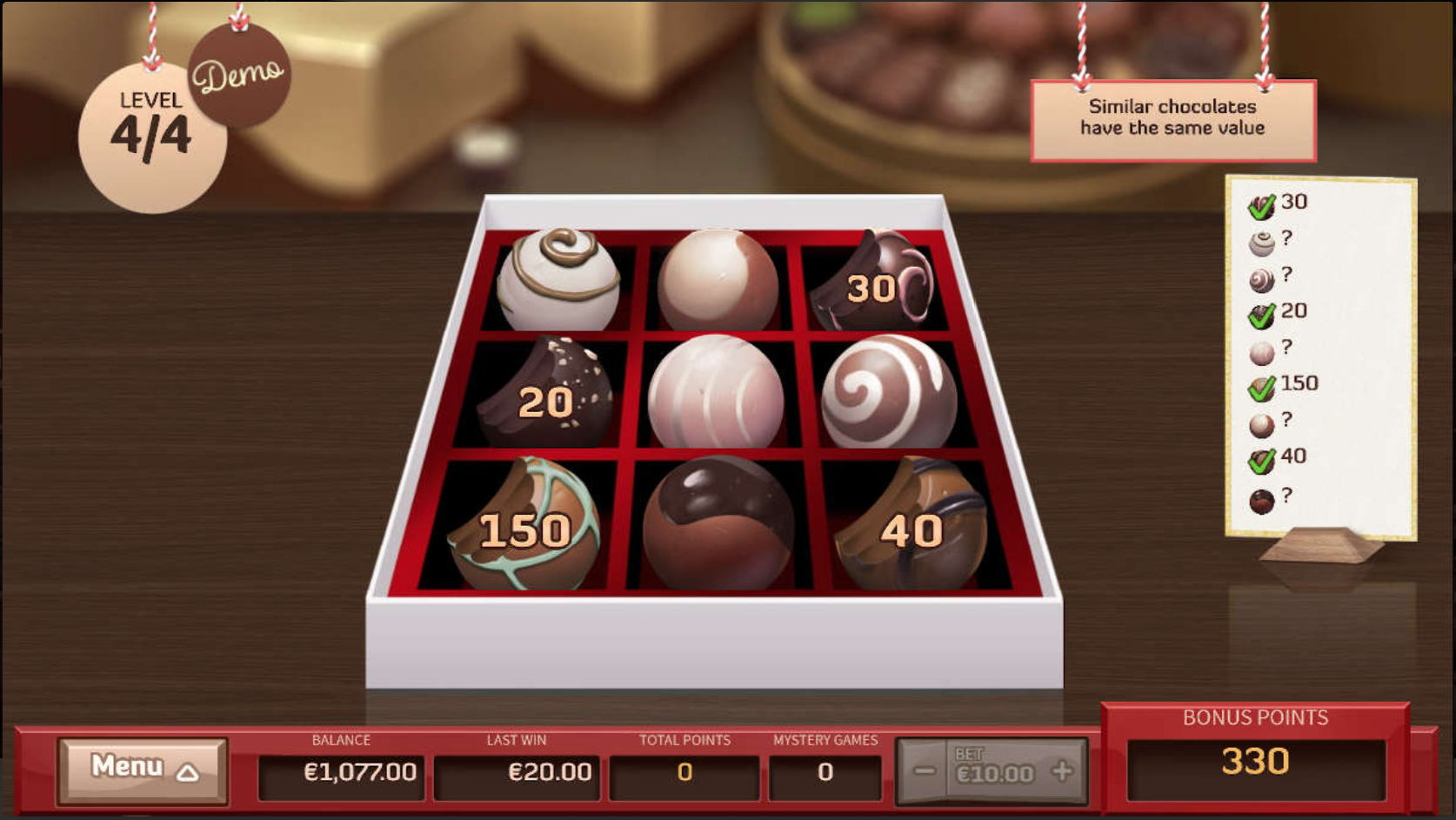 Mystery
During Mystery rounds, any winnings you achieve will be awarded at the maximum amount for your current betting level!