Spirit Sisters
Play now at our online casino game Spirit Sisters
Spirit Sisters
Dices, Jackpot
Supplied by Air Dice
SPIRIT SISTERS
Is a thrilling dice game!
Join the heroic battle for freedom and find the path to fortune with up to 30 MYSTERY rounds and a JACKPOT!
GAME RULES
Firstly, choose your bet using the STAKE button. Press START to initiate the game. Position the column of 3 random dice in one of the four boxes. You earn points by placing 3 identical dice in a horizontal or diagonal line.
A minimum of 100 points is required to win. Combine multiple lines and boxes to accumulate even more points.
Strive to score points in 3 boxes to receive a score multiplier of X1.5 or in all 4 boxes to receive a score multiplier of X2.
If you manage to align 9 identical dice in a single box, you gain an additional 200 points.
SPIRIT BLAST BONUS
Position three BONUS SYMBOLS on a winning line to trigger the Spirit Blast Bonus.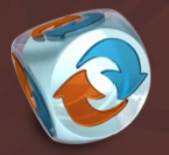 Click on Spin to initiate the BONUS game.
You can win money, points, up to 30 MYSTERY rounds, or even the progressive JACKPOT.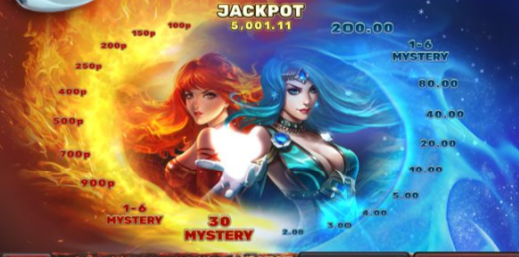 After each spin, you have the option to reject a result that doesn't suit you. By rejecting a result, you eliminate it from the list of possibilities.
You have 5 spin attempts, after which the final result is automatically accepted.
The two smaller MYSTERY segments offer 1 to 6 Mystery rounds each, while the larger MYSTERY segment offers 30 Mystery rounds.
During Mystery rounds, any win gives you the maximum amount for that bet level!
The Jackpot segment allows you to win the displayed jackpot amount.
The jackpot continually increases over time until it's won.