Riches of the Lost City
VERSAILLES CASINO is proud to present KATIE COMBS – RICHES OF THE LOST CITY, our brand new online dice game from AIRDICE. Embark on an exciting adventure with our fearless explorer,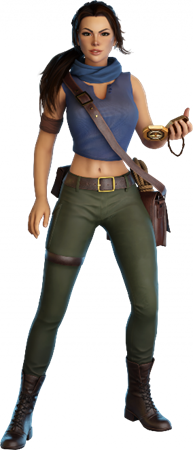 Katie Combs, and her loyal golden compass!
Game Rules
The game is initiated with the Start button

A game round consists of 12 moves. Each move involves placing a column of 3 random dice into one of the four available boxes. A game round is completed once all 12 moves have been made. At the end of the game round, all points earned are awarded and paid out according to the paytable. The next game round can then be initiated.
Points are earned by placing 3 identical dice on a horizontal or diagonal line. Different dice symbols carry different point values, with less common dice symbols having the highest point values.
A minimum of 100 points is required for the minimum prize.
Score Multipliers
If you score points in 3 boxes, the points are multiplied by 1.5
If you score points in 4 boxes, the points are multiplied by 2
If you fill a box with 9 identical dice, you win an additional 200 points
Bonus: Bonus Treasure Vault
Place three bonus symbols on a winning line to trigger the Bonus Treasure Vault

Place three bonus symbols on a winning line to trigger the Bonus Treasure Vault. By pressing the Start button, the player initiates the lottery animation of 18 individual cells.
At the beginning of the Bonus Treasure Vault, the player has 3 attempts, and after each round resulting in a win, the number of attempts is reset to 3. Rounds without a win will decrease the attempts by one unit. A cell that has won something is locked and will no longer animate. Unlocked cells will animate automatically after the first round. Once there are no more attempts or the player has won something in each of the 18 cells, the main game continues.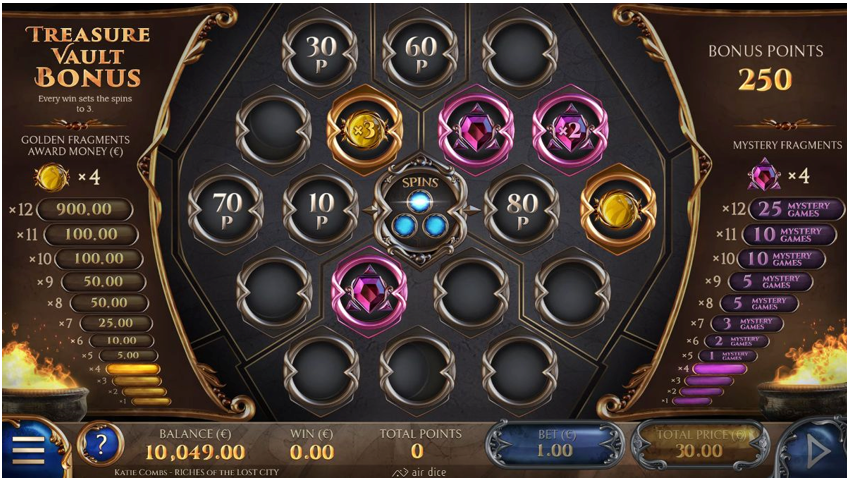 The possible prizes in the Bonus Treasure Vault are as follows:
Points: 100, 150, 200, 250, 300, 400, 500, 700, 800, 1000
Mystery Games: 1, 2, 3, 5, 7, 10, 25
Cash (x bet): 5x, 10x, 25x, 50x, 100x, 900x
When the Bonus Treasure Vault ends, the points are added to the main game result and count toward the total round win
GOLD COMPASS BONUS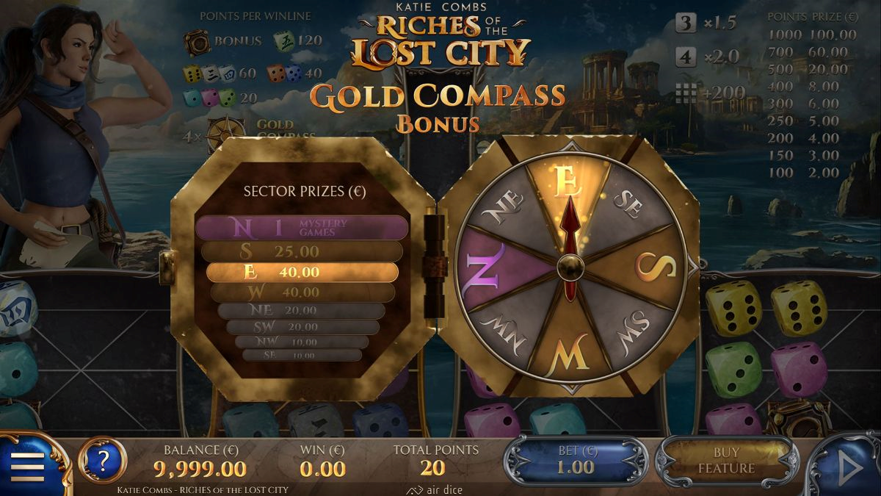 With the help of Katie Combs' loyal golden compass, players unlock a realm of additional opportunities to enhance their winnings!
Getting four golden compass symbols in a game round grants access to the Gold Compass Bonus.
A wheel where players can win additional cash prizes or unlock MYSTERY prizes! And if luck is truly on their side, all potential winnings have the opportunity to be multiplied, offering prizes up to 10 times their initial value!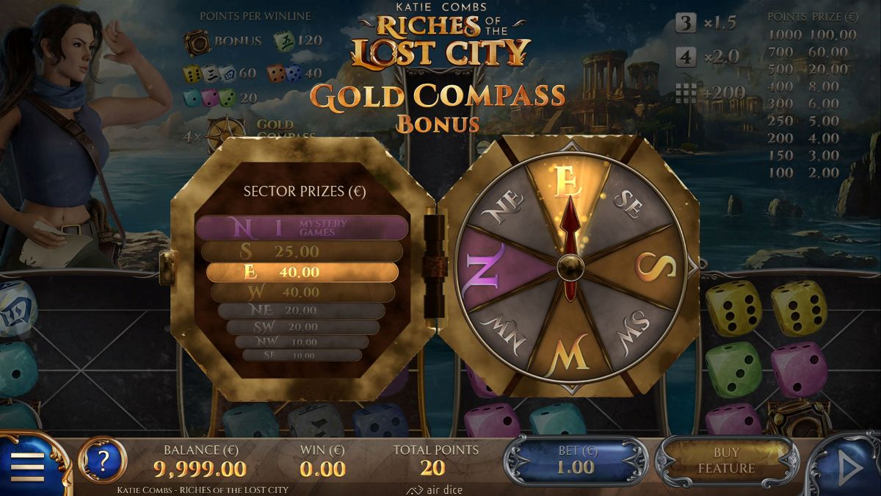 During Mystery games, a total of 100 points is enough to win the maximum prizes