Soccer Wheel
Introducing Soccer Wheel, a tribute to the world's most popular sport in the form of dice casino games!
GAME RULES
A set of 3 random dice is displayed. You must place these dice in one of the 4 boxes. Your goal is to get 3 identical dice in a horizontal or diagonal row.
You need to have at least 100 points to win.
Try to get points in 3 boxes to receive a score multiplier of X1.5, or in 4 boxes to receive a score multiplier of X2.
If you get 9 identical dice in the same box, you earn an additional 200 points.
If you get 3 Bonus dice in a row,

you access the SOCCER WHEEL Bonus game!!!
In the bonus game, the wheel is automatically spun. You can win up to 1000 points, Mystery rounds, or even the Jackpot!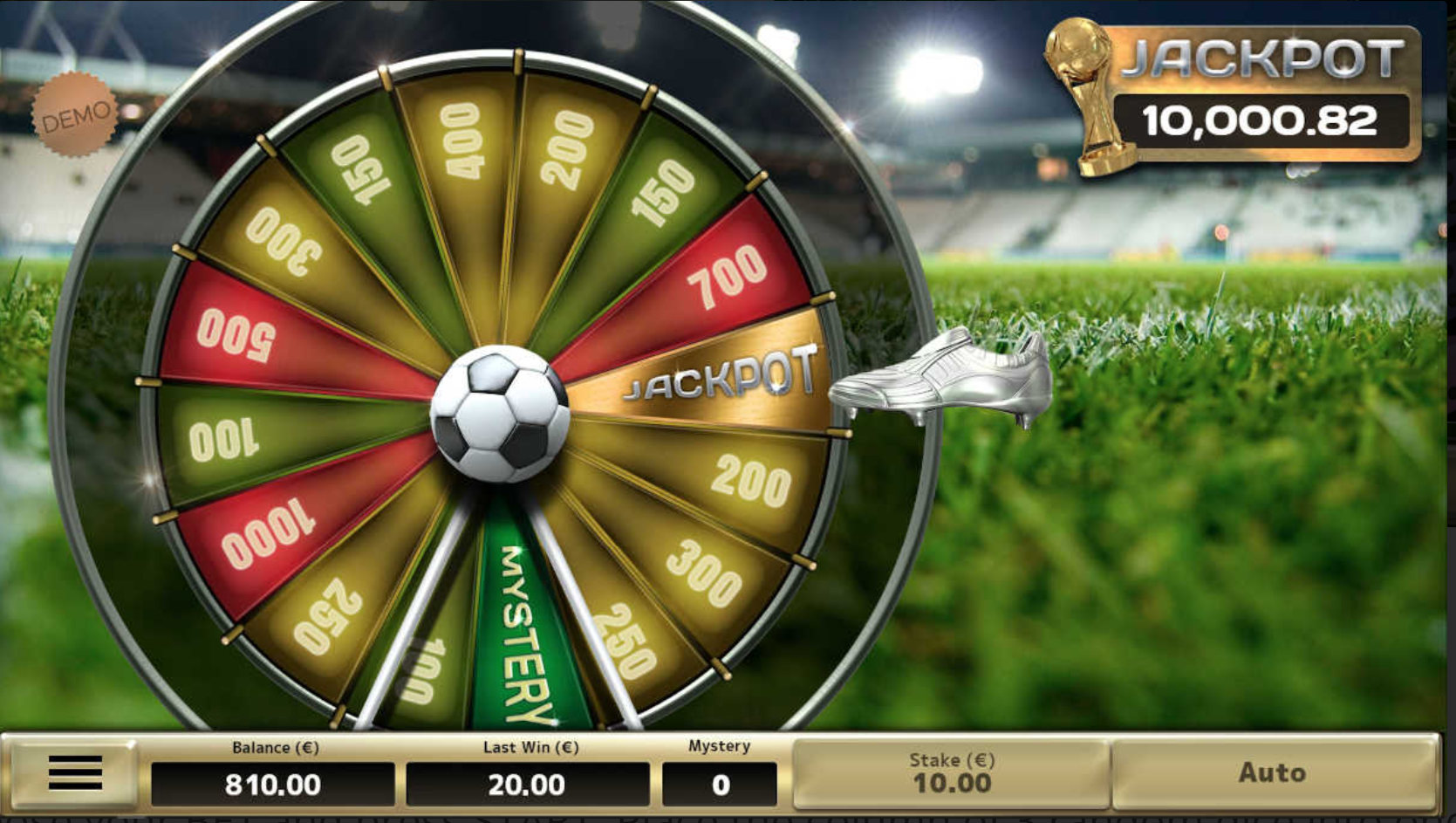 All the points won will be added to the base game.
The Jackpot amount is indicated in the Jackpot meter.
Mystery rounds are played immediately after the current game. The MYSTERY rounds are otherwise identical to regular games, except that all winnings always pay out the MAXIMUM PRIZE!